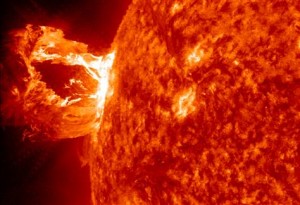 During the "solar max" we are currently experiencing, the odds that the Earth will be hit "just right" by a "coronal mass ejection"…escalate.
This type of event has happened countless times in Earth's history.
And it will happen again.
Our highly "wired" civilization is NOT READY for this.
This could be the grand "moment of truth" for our species.
When it happens….
Will we get along?
Or will we tear each other to shreds?