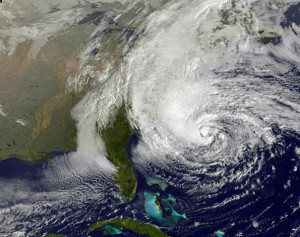 MOTHER NATURE ALWAYS BATS LAST
A TRILLION dollar economy… just PREPARING our infrastructure for the ravages of an escalating man-made global warming, let alone recovering from it's early blows…….AWAITS.
Too bad roughly half of America believes man-made global warming is either a "hoax" or "liberal alarmism".
Those "in denial" need to ask an upper level executive of any insurance company that protects homes, businesses, and properties in the USA… if both the frequency and intensity of natural disasters we are experiencing is "media induced hype".
Go ahead. Ask one.